25th Annual Week Long Seminar (2021)
2021 Traditional Moo Doe (Traditional Martial Arts)
Week Long Seminar
"One of the fastest ways to harmonize the mind and body, leading to longevity and a better quality of life."
Sunday, July 11 – Friday, July 16
(6 days of training)
Week Long and Traditional Moo Doe Instructors Conference
---
| | | |
| --- | --- | --- |
| | Master Level Team Demonstrating in East Asia | |
| | | |
| --- | --- | --- |
|   |   | 2016 Traditional Moo Doe Week Long Seminar, San Diego, CA |
---
This year's 2021 Week Long will be held in Camp Richardson,CA in the South Lake Tahoe area.
The Power of the Mountains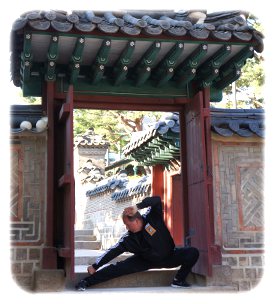 The 2021 Traditional Moo Doe Week Long Seminar program will consist of specific balanced movements that allow the practitioner to receive the most benefit from the mountain environment of Lake Tahoe. These movements are very powerful and can be quickly absorbed allowing the practitioner to obtain a tremendous condition in just one week's time – leading to improved health and longevity. South Lake Tahoe was selected for the 2021 Week Long Seminar to take advantage of the unique energies of the mountain environment.
10 Unique Environments
Each natural environment has its own unique energies and benefits for training allowing the practitioner to develop the full benefits from the movements – inner strength, connection of mind & body, and fully harmonizing the body.
There are approximately 10 different ideal natural environments, including the ocean, mountains, forest, and desert all of which have many variable combinations of vegetation, ground elevation, etc. Over the centuries, true masters chose to practice in specific environments in order to absorb different energies and the methods/techniques that fit these specific environments, thereby allowing them to reach a master level.
Oom Yung Doe will continue to teach only the Chung Doe line of Traditional Moo Doe. Currently, in the United States, only a small number of schools are able to teach and demonstrate Traditional Moo Doe skill and ability. Students will see live Traditional Moo Doe demonstrations with explanations from the Master Level Teaching Team. They will clearly experience the incredible strengths of Traditional Moo Doe movements. What you see demonstrated in these movements are the skills and abilities you can achieve, allowing you to reap lifelong benefits.
Some of the foundation forms and techniques being taught at the 2021 Week Long Seminar include:
Electronic Registration Form (submit registration electronically)
---
Do Not Neglect Yourself
A Philosophy of Traditional Moo Doe
Throughout the centuries, masters of Traditional Moo Doe have researched and developed proper movements that quickly lead to a higher physical, mental and spiritual condition. Traditional Moo Doe movements are known to remove negativity from all aspects of one's life leaving only room for positive. A philosophy of Traditional Moo Doe states that if you have time to make excuses about what you have not achieved, use that time to improve your ability and reach your full potential. Ultimately, good habits lead to good character and a good character allows you to change your reality for the better. If you do not use your full ability, how do you expect a more outstanding life?
History has proven that the teachings of Traditional Moo Doe are very highly sought after because a practitioner can bring the mind, body, and spirit together. Through this you are able to reach your fullest potential and develop incredible strength and peace while extending your youthfulness, increasing your longevity, and extending your years of full activity. Traditional Moo Doe allows practitioners of any age or body type to quickly improve their condition. This is important because you can train your entire life and never develop to your fullest potential unless you learn how to develop properly. Finding the proper path is most important. Effort given to movements that do not fit one's individual needs and age produce limited, short-term benefits. According to Traditional Moo Doe, it is extremely important to witness a practitioner's skill and ability before you begin your practice. If a practitioner is unable to show that they have achieved a high level of skill and ability it is impossible for them to teach others. This is what separates non-traditional martial arts practitioners from Traditional Moo Doe practitioners.
No More Excuses
It is common to hear people say that they are too busy to properly take care of themselves. Neglecting yourself eventually leads to mental, physical, and spiritual pain, as well as pain that extends on to your loved ones. Maintaining yourself is the key to maintaining your success, because if you lose yourself you will lose all that you have built and all that you have acquired.

One of the main reasons that Traditional Moo Doe is valued so highly is due to the fact that through your practice you can immediately increase your chi and harmonize your condition. Eventually you will attain the ability to diagnose your own condition in order to prevent illness; you will gain the ability to harmonize and correct any mental or physical imbalance. By practicing, you will have a more balanced physical, mental, and spiritual condition. Remember, life is filled with ups and downs so it is important to maintain balance. As you begin to see your condition continuously improve, the strength that you gain through your practice will become available to you at all times during all circumstances of life. With a balanced condition you will be able to change your reality for the better; this is the challenge of life.
The Practice of Traditional Moo Doe
Worldwide, millions of people have benefited through Traditional Moo Doe. Since 1972, in the United States alone, Oom Yung Doe has continued to help millions of people by building a strong foundation based upon Traditional Martial Arts principles, therefore giving everyone the opportunity to improve themselves. At Oom Yung Doe proper movement is taught utilizing proper positions, breathing techniques, eye positions, focus and meditation. Herbal equipment and extracts that have been used for centuries by higher Moo Doe practitioners, when used in conjunction with proper movement, will enable every person, regardless of age or condition, to accelerate and increase their level of internal and external strength.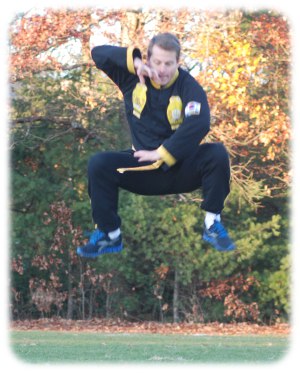 Like no other discipline, Traditional Moo Doe movements adjust to your age, body type, and condition. You will clearly see the benefits of Traditional Moo Doe by practicing only 4 to 5 hours a week. As you continue your practice and your condition improves, the amount of time that you need to practice will decrease and the benefits that you receive will quickly increase. Through Oom Yung Doe, you will learn the ancient principles of Moo Doe. Through your practice, you will be able to fully harmonize your body, challenge yourself and reach your ultimate level of mental, physical, and spiritual strength. Remember, life is only once, you do not have a spare life. Do not neglect yourself.
---
The 2021 Week Long Seminar will be taught by the Master Level Teaching Team to ensure the highest quality of instruction.

The Master Level Teaching Team:

Will be directly involved and personally teaching all aspects of the training
Will teach National Instructors and Assistant National Instructors about the meaning and purpose of the movements and how to properly assist in teaching the lessons
---
Form and Movement
---
The 2021 Traditional Moo Doe Week Long Seminar program is balanced to receive the most benefit from the mountain environment. These movements are very powerful and can be quickly absorbed, allowing the practitioner to obtain a tremendous condition in just one week for better health and greater longevity. Through the internal purification and meditation taught at this seminar, it is estimated that you will increase your life expectancy by at least one year.
This seminar will provide some of the foundation techniques that are necessary to absorb higher-level Traditional Moo Doe movements. These techniques are important building blocks that allow the practitioner to properly develop his or her particular mind and body, and prepare for higher-level forms that will aid his or her full development. This development will quickly be felt and can become a life-transforming experience. The movements and meditation of this seminar will allow you to purify yourself internally, which will build your hidden internal strength. Ultimately, this will lead you to properly focus your internal and external strengths of mind and body to come together as one.
---
| | |
| --- | --- |
| These movements come from the idea of a dragon sitting atop a mountain. Offensive and defensive attacks are executed at the same time. Some offensive movements are like a dragon striking with its tail. Defensive movements are like the head of the dragon striking, extremely quick and powerful. A great deal of mental and physical strength is developed. Advanced levels are often practiced after sunset and before sunrise where senses other than eyesight are utilized. For daytime practice the eyes can be covered while striking falling objects like leaves falling from a tree or stones thrown in the air. This movement requires a heightened level of intuitiveness and great discipline. These are the highest concepts that can be achieved through Hyung. Once achieved, you will retain great mental and physical benefits for life. |   |
| | | |
| --- | --- | --- |
| | |   |
---
• Sang Pyo Kom Dan Hyung (Twin hooked swords):

The Pyo Kom is a unique weapon as it is literally five weapons in one. Many of the movements require you to move the weapon very close to the body which makes it useful at various ranges. One must be aware of all parts of the weapon at all times, and as a result, acute mental focus and a heighten levels of concentration can be developed. Through the practice of Sang Pyo Kom all aspects of coordination, timing, flexibility and accuracy can be achieved.

 
---
• Jase Yeodeol Gae (eight postures):

Jase Yeodeol Gae prepares the body for more active and vigorous movements. These 8 fundamental stances open up the joints while developing solid and stable movements. Holding these postures strengthens the body and tempers ones willpower.

 
---
• Championship Course Level Adjustments Taught at the Weeklong: Weeklong participants will receive Championship Level adjustments that allow the mind, body, and movement to quickly come together as one (Pyramid Power). These adjustments:
Balance the weaker, underdeveloped portions of the body so you can fully utilize the techniques in your Chung Dan Hyung
Allow you to fully absorb the movements in less than 10% of the time otherwise required
Bring out the deepest internal and external benefits of the movements and the strongest application from the techniques
Allow you to apply proper mental focus on the entire body for maximum strength and efficiency of movement: When the mind is aware of what the body is doing, both come together as one with movement.
Are personalized coaching adjustments that consider your condition, ability level, and personal needs. This enables a deeper understanding and absorption of the movements in order to quickly improve your condition, skill, and ability as well as provide accelerated training in preparation for Traditional Moo Doe Tournaments.
Allow you to fully absorb the movement resulting in incredible mental and physical benefits; achieving a gold medal can only be accomplished through fully absorbing the movements.
Teach intricacies that lead to greater strength, skill and ability
Not only increase your skill and ability but you also your condition will change immeasurably and very quickly. You can usually feel significant improvements in only one week's time.
---
• Bagua Walking and Switching Techniques:
Bagua training enables you to move your body like a coiled spring, smoothly and lightly, but with tremendous speed and power. This form includes offensive and defensive movements that develop both internal and external strength.   Some of the benefits of Bagua include:

Agility, combined with speed and power
Improved offensive and defensive capabilities
Tremendous internal and external strength
Stronger immune system
Youthful condition
---
•Nae Gong Breathing (Moving Meditation):
This year's seminar will include Traditional Moo Doe moving meditation (one of eight methods). Practice of this movement at the week long seminar can allow students to achieve a strong connection between the mind and body with as little as fifteen minutes of practice (the actual time will depend on the individual student). Practice over the course of the week will reduce the effects of stress, increase focus and increase mental acuity. You will immediately feel the difference.
| | |
| --- | --- |
| | |
---
---
• Nae Shim Gong:      

Nae ~ brain or internal
Shim ~ heart or soul
Gong ~ develop, build, purify
This year's seminar will feature advanced Nae Shim Gong techniques to quickly control stress and relax the mind.
Without purifying your mind, body and soul it is extremely difficult to achieve your ultimate condition or your maximum level of mental and physical skill and ability.
Through Nae Shim Gong you gain the power to develop a high level of physical, mental and spiritual strength and ability. Oftentimes, many people do not realize what proper meditation consists of. If the proper methods of meditation – Shim Gong or Chom Sun – are unknown then it is nearly impossible to purify your soul; it is as if you were trying to reach a destination without the proper map, if you do not know where you are going, you cannot find your destination.
In today's society, there are so many people who wish to better themselves by purifying, strengthening and unifying their mind, body and spirit. However, those who focus solely on reading and memorizing meditation techniques and teachings do not realize that the best way to reach a higher spiritual level is to purify their soul. History has proven that by purifying yourself you are able to set your ground and become rooted, which ultimately gives you the wisdom and strength to change your reality. Therefore you gain the ability to balance with society in order to maintain a happier daily life even in a world filled with stress and constant pressure.
| | |
| --- | --- |
| | Throughout history many people have wished to attain inner peace and achieve a high level of spirituality. In order to learn correctly many individuals search to find a venerated master who has reached a very high level of spirituality and awakening who is thereby able to teach them the proper principles and methods. Learning the proper techniques and principles are of utmost importance. If your technique and understanding is not correct it is almost impossible to purify yourself in order to attain inner peace and strength. |
History has proven that Traditional Moo Doe is one of the fastest, safest and most effective ways to learn proper Nae Shim Gong techniques and principles.
---
Other forms and meditation techniques may be taught based on the climate and conditions at the time of the seminars.
Photos from the 2019 Traditional Moo Doe Week Long Seminar
---
All of the week long foundation movements will utilize herbal equipment for accelerated development. There will also be additional training based upon the given climate and environmental conditions.
---
2016 Traditional Moo Doe Week Long Seminar San Diego, CA

Herbal Tea

Throughout history the knowledge and secrets of herbal teas have been guarded and used by Traditional Moo Doe Grandmasters, Masters and physicians of many East Asian royal families. These unique teas have been known to bring a person quickly to balance and harmony. These teas will be available two times a day throughout the week.
---
Families welcome
A special weeklong program is available for family members that are interested in joining lessons for the week. The movements taught will be easy to learn and provide great benefits for anyone. Contact Oom Yung Doe at weeklong@oomyungdoe.com for details.
---
Children welcome

Programs are available during the week long seminar for children of all ages.

Contact Oom Yung Doe at weeklong@oomyungdoe.com for details.
---
Programs available to former instructors and students
Due to numerous requests from former instructors and students that would like to participate in the weeklong seminar, Oom Yung Doe has made special training and tuition arrangements available for these individuals. If you are interested in the details of these programs, contact Oom Yung Doe at weeklong@oomyungdoe.com. Many students and instructors from around the world are achieving higher levels of skill and ability through Chong Dan Hyung Seminars.  
---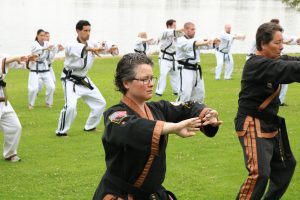 2019 Traditional Moo Doe Week Long Seminar
---
Resort Details
Location
The location for this year's Week Long Seminar will be Camp Richardson, CA on Lake Tahoe. Camp Richardson was selected for the 2021 Week Long Seminar to take advantage of the unique energies of the mountain environment with its close proximity to Lake Tahoe.

Lodging will be available through Camp Richardson at a group rate after 9/20. Note that reservations open to individuals in late October, better selection will be available by reserving as early as possible.

Map: Camp Richardson Directions
---
South Lake Tahoe Activities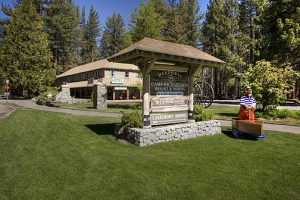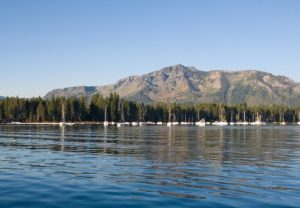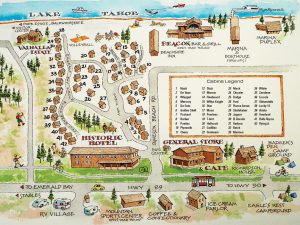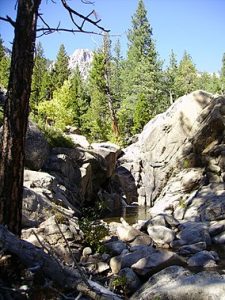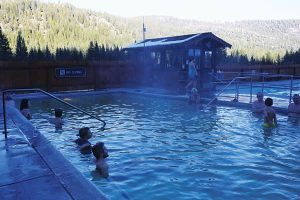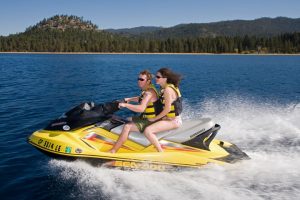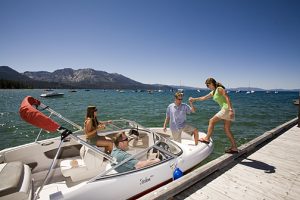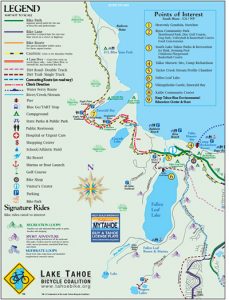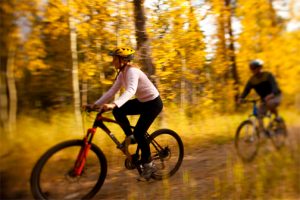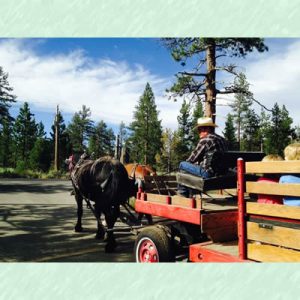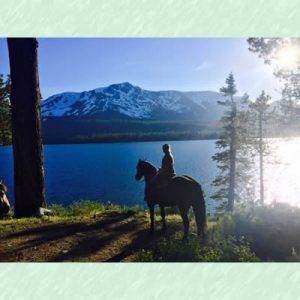 Water Taxi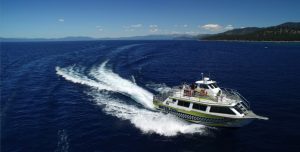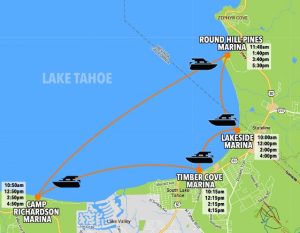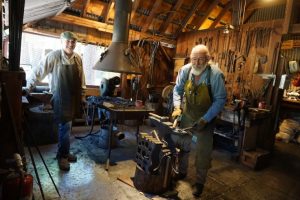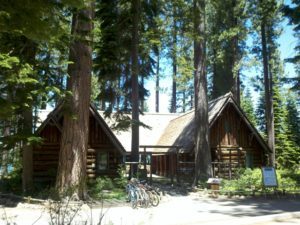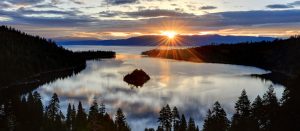 Emerald Bay Cruzes Emerald Bay Underwater State Park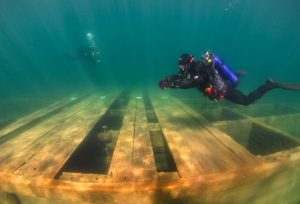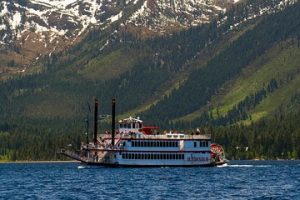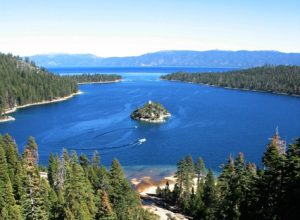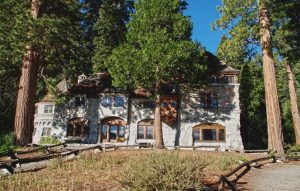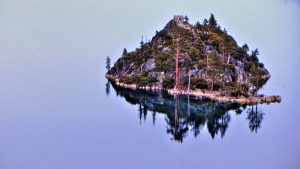 Golf
Magic Carpet Miniature Golf ~ 6 miles from Camp Richardson
Bijou Municipal Golf Course ~15 miles from Camp Richardson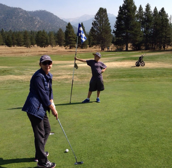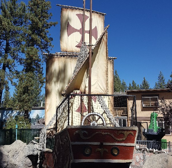 Fishing
Eagle Point Fishing Charters Tahoe Fly Fishing Outfitters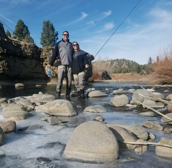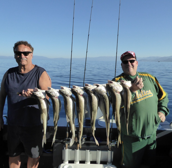 Casinos
The Loft Theatre-Lounge-Dining Hard Rock Hotel & Casino Lake Tahoe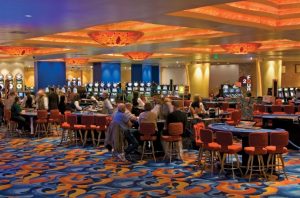 ---
---
Week Long Lesson Schedule
Tentative schedule
(may be adjusted for conditions during the day)
 
Sun 7/11
Mon 7/12
Tues 7/13
Wed 7/14
Thur 7/15
Fri 7/16
Morning
8:30-11:00 am
8:30-11:00 am
8:30-11:00 am
8:30-11:00 am
8:30-11:00 am
8:30-11:00 am
Lunch Break
11:00 am – 2:00 pm
Afternoon
2-4:30 pm
2-4:30 pm
2-4:30 pm
2-4:30 pm
2-4:30 pm
2-4:30 pm
Dinner
5-7:30 pm
5-7:30 pm
5-7:30 pm
5-7:30 pm
5-7:30 pm
6-9 pm
Banquet
---
---
It is the mission of Oom Yung Doe, to accept the challenge and responsibility to teach the Chung Doe line of Traditional Moo Doe knowledge as it has been taught over the centuries. It is our hope to practice the values and morals of Traditional Moo Doe in our lives and to follow the principles of honor, integrity, loyalty and compassion. We shall remain open-minded and always be willing to learn and, through good communication, help build a line of learning for others to follow.